About us
Olena NOVOTNA, creative director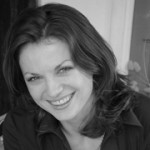 Je suis maman de deux garçons, Andriy (9 ans) et Olexiy (2 ans). Avec l'arrivée de mon premier enfant, mon côté nature s'est affirmé et j'ai adopté naturellement un maternage de proximité. Toujours en recherche des solutions pour enrichir mon enfant, moi-même et les gens qui m'entourent.
Diplômée de Master Littératures mondiales et interculturalité, l'Université Aix-Marseille I (France), de Master en journalisme, créateur des médias, l'Université de Kyiv (Ukraine) et de la formation "Histoire de l'Art", Le Musée du Louvre, aujourd'hui j'organise les rencontres pour les tout petits accompagnés par leurs parents – "Bébé Maestro" à Bruxelles .
"Bébé Maestro" offre une opportunité de sortir de chez soi avec son bébé pour écouter la musique vivante, pour faire les amis venus d'autres pays, pour dessiner, pour éveiller sa sensomotricité, bref, tout simplement pour entretenir le génie de son enfant!
Oui, je crois au potentiel d'un bébé!
"Conférez des grandes espérances à un homme et il atteindra beaucoup!"
Quintilien
Mon travail d'aujourd'hui je dédie à mon cher frère Serguey qui me soutien toujours beaucoup et qui m'a transmit la persuasion qu'en changeant l'éducation des enfants, on peut changer le monde.
Petra KOPRIVEC, pianist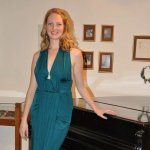 Petra Koprivec is a young pianist known for her profound, sophisticated and delicate sound. The young artist is presenting herself as a solo pianist, chamber music player and as a soloist with established symphony orchestras such as National Radio and Television symphony orchestra of Slovenia and Danube Symphony orchestra in Budapest.
She started to play piano at the age of three. Since her early age, she is a prize winner of national piano competition TEMSIG (1998, 2001 and 2007) and winner of the scholarship from the municipality of Velenje for specially talented musicians from 2010 till 2014.
In 2010 Petra received "Prešernova" prize of Academy of music Ljubljana for her performance of Franz Liszt second piano concerto, which is one of the most respectable prizes of the state.
For a year she was studying at Franc Liszt Academy in Budapest in the class of Dr. Laszlo Baranyay and graduated with honours in 2013 studying with eminent pianist and professor Dubravka Tomšič – Srebotnjak. In last three years, she is a protégée of AS foundation and living in Brussels, where she has finished her Master studies at Royal Conservatoire with distinction, studying with world known professor Alexandar Madzar.
During her musical experiences, the love for music took her from classical waters also to other styles and genres where she collaborated with different projects and musicians. From etno group Terrafolk, symbolic orchestra, kaneo Quartet… to writing her own compositions, composing music for acting and dance performances and lately exploring a very new field – improvising music on stage.
Valentin JOUSSERAND, animator, percussion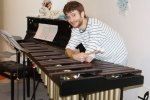 My name is Valentin and I am 25 years old. Currently, I am studying percussion at the Koninklijk Conservatorium Brussel. My dream is to attain a career as a professional musician because I'm really passioned by orchestra and various ensemble in which I can always meet and work with new musicians, on different projects.
For almost 10 years I have been working as an animator, which is my second main activity. Indeed I'm used to work in different places, with different ages, as a seasonal job, in schools and social centres.
Violena IWANIUK, animator, singer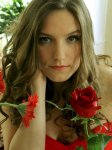 The music is present in my life since I was a kid. I started my music education with the violin when I was six years old followed by the piano when I just found nd out my passion for singing and started to take lessons when I was sixteen years old.
I am pretty open to all music styles and I really enjoy to collaborate with other musicians and play with my voice in different styles from jazz, pop to lyric singing. Passionate for the singing and its techniques I decided to start in the Conservatoire Royale de Bruxelles right after and graduate from high school. At this point I have already finished my bac and I am starting my master.
Simultaneously I share my passion and knowledge for music through private courses that I teach to some of my students.
Being able to work with children and used to work with them Bébé Maestro is a new opportunity to expand my knowledge and keep growing as professional.
Gema HERNANDEZ GARCIA, animator, singer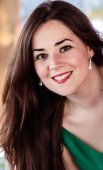 Je rentre en contact avec la musique à l'âge de 6 ans, après quelques années d'études de flûte traversière. Mon attirance pour le chant m'amène des très tôt à intégrer des maîtrises d'enfants et puis des chœurs d'adultes. Je commence des études de chant au Conservatoire de Murcie ma ville natale en même temps que je poursuis des études de droit.
Après m'être consacrée au travail d'avocate pendant trois ans, je rencontre avec un professeur belge qui m'amène a quitter l'Espagne pour continuer les études au Conservatoire Royal de Bruxelles où je suis élève.
En étant consciente du bonheur que la musique peut apporter je me sens chanceuse de pouvoir aider à son partage et transmission, surtout aux petits !
Bébe Maestro ASBL
L'association "Bébé Maestro ASBL" créée en 2009 a pour but la sensibilisation du public, en particulier, des enfants, aux différentes expressions artistiques.
Elle poursuit la réalisation de son but par :
organisation des rencontres culturelles pour les enfants et leurs parents;
mise en place d'ateliers créatifs, de cours d'éveil musical;
organisation d'actions de sensibilisation et de promotion de créations artistiques.
Bébé Maestro aujourd'hui :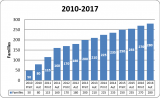 8 ans d'activité
Plus de 400 programmes différents
Plus de 5 000 participants à nos rencontres culturelles
Groupes hebdomadaires, plusieures jours par semaine
Plus de 40 musiciens, chanteurs d'opéra et artistes assurent la qualité des répertoires musicaux