About us
Olena NOVOTNA, creative director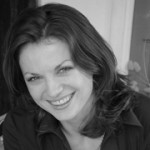 I am a mother of two boys, Andriy (2007) and Olexiy (2014). With the arrival of my first child, my nature side was affirmed and I naturally adopted a mothering of proximity. Always looking for solutions to enrich my child, myself and the people around me.
Graduate of Master's degree in World Literatures and Interculturality, University Aix-Marseille I (France), Master of Journalism, Creator of Media, University of Kyiv (Ukraine) and Training "History of Art", The Louvre Museum, I'm a founder of "Bébé Maestro" – a great project proposing different activités for kids and parents.
"Bébé Maestro" offers an opportunity to leave home with your baby to listen to live music, to make friends from other countries, to draw, to awaken his sensomotricity, in short, simply to maintain the genius of his child !
Yes, I believe in the potential of a baby!
"Conférez des grandes espérances à un homme et il atteindra beaucoup!"
Quintilien
My work today is dedicated to my dear brother Serguey who always supports me a lot and who has transmitted to me the persuasion that by changing the education of children, we can change the world.
Morgane SPELEERS, animator (musical classes, stages)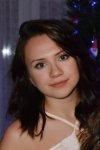 Born in Brussels, I have studied at a general high school. Currently pursuing my studies at 'Haute École Galilée' in plastic arts. I have always wanted to be a teacher. Besides my studies that teach me child psychology and child development, I practice painting, drawing, engraving and numerous other art forms. Art has been my favourite hobby since my youngest age.
Creative, passionate about culture and sensible to numerous artistic productions, this job allows me to share my passion and my knowledge of the plastic arts. I am convinced that sharing this passion with young children will allow them to develop their creativity and their love for music, painting, drawing, …
As part of my studies I am constantly in contact with children. I take great pleasure working with them. I love to watch them grow and evolve. Thanks to 'Bébé Maestro' I can procure them a fun time while also giving them a moment of relaxation and musical sweetness !
Lola FLORENCE, animateur (éveil musical, stage de vacances)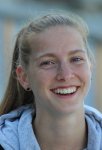 J'ai grandi dans une famille sensible à l'art, tel que le dessin, le théâtre et la musique. Le chant des notes de musique m'a attiré dès l'enfance et m'a poussé à apprendre la flûte traversière. Adolescente, appréciant les enfants je me suis orientée vers les humanités techniques aspirante nursing (pour subvenir aux besoins des nourrissons et des jeunes enfants). J'apprécie aussi les plus grands et souhaite d'avantage bouger avec eux. Je me suis donc orientée vers des études d'éducation physique. Mes différents stages, ont pu confirmer mon envie de contribuer aux développements et à l'épanouissement des enfants.
A présent diplômée, je dispose d'expériences assez diverses pour subvenir à leur éveil. Mon objectif est de permettre à l'enfant de découvrir son corps dans les mouvements, les couleurs et les sons qui l'entourent. Pour ce faire, je les incite à effectuer des activités sensorielles mais aussi créatives et coopératives. Si cette découverte peut se faire en musique, n'est-ce pas une clé supplémentaire pour les éveiller d'avantage au monde avec douceur ? Je serais heureuse d'entendre la portée de votre réponse lorsque j'aurai la chance d'animer la fête d'anniversaire de votre enfant…
Clara LEMAITRE, animateur (éveil musical)
[SinglePic not found]
Chiya ONUMA, pianist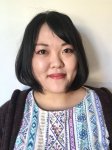 Pauline DUBOIS, violinist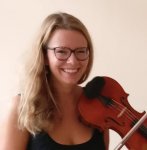 Marion CHENUET, animator (EOS)
[SinglePic not found]
Isabella MUTZURIS, animateur (Play English)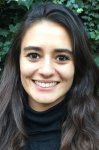 Hi, I am Isabella. I was born and raised in South Africa but my family comes from Greece. I have lived in the United States and have been studying in Brussels for 5 years. am a 24 year old finance and marketing student with extensive experience in childcare and education through several internships and jobs.
I have a passion for languages and enjoy imparting knowledge onto others. Growing up in a big Greek family, I have always been surrounded by children and enjoy spending time with them.
I am very excited to teach and play with the wonderful children of Bebe Maestro.
Ruslana SHKOLNIK, animator (Beaux-Arts)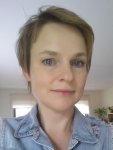 Children are my life. As a child, I knew that I would become a teacher.
I was born and grew up in a family of teachers, where I constantly listened about new methods of education and how to improve the quality of education. At the same time, I could not imagine my life without creativity. And I decided to combine both. Received a diploma of art teacher in Uman Pedagogical University (Ukraine). And I have been working with children for more than 20 years. Constantly looking for new opportunities. I participate in exhibitions, conduct master classes, improve my qualifications online and in the Academie des Beaux-Arts WSP.
I am the mother of two wonderful daughters (13 and 15 years old), with whom we experiment and try new techniques.
I am quite a happy person, because my hobby is my job. I do what I love.
Bébe Maestro ASBL
L'association "Bébé Maestro ASBL" créée en 2009 a pour but la sensibilisation du public, en particulier, des enfants, aux différentes expressions artistiques.
Elle poursuit la réalisation de son but par :
organisation des rencontres culturelles pour les enfants et leurs parents;
mise en place d'ateliers créatifs, de cours d'éveil musical;
organisation d'actions de sensibilisation et de promotion de créations artistiques.
Bébé Maestro aujourd'hui :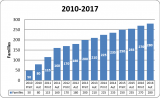 8 ans d'activité
Plus de 400 programmes différents
Plus de 5 000 participants à nos rencontres culturelles
Groupes hebdomadaires, plusieures jours par semaine
Plus de 40 musiciens, chanteurs d'opéra et artistes assurent la qualité des répertoires musicaux