Workshop "Play English" (5-7+)

Do you play English?
Come and learn English through games, stories, songs, dance and movement!
Join us as we learn to sing the colours of the rainbow, count the stars in the sky! Explore the depths of the jungle with us and discover the wild animals that live there. Come create and live wonderful adventures, make new friends and move your head, shoulders, knees and toes to the rhythm of fun and creative learning!
Our small groups allow for an open, interactive and creative way of learning that will leave your child speaking, singing and dancing in English!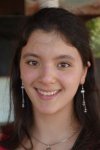 Animated by Clarissa Zaruk, native English and French speaker, musician (piano).
Small group of 6-8 children without parents.
Weekly classes. Possible to follow 2 classes/week. Duration 1h.
Children 5-7 years / Monday 16:30, Friday 16:30
Children 7+ years / Monday 17:30, Wednesday 13:30, Friday 17:30
Let's play and learn !
Registration Form "Autumn 2018"
Activity schedule / Calendar
SPRING 2018
February
March
April
May
June
1
2
3
4
1
2
3
4
1
30
1
2
3
4
5
6
1
2
3
5
6
7
8
9
10
11
5
6
7
8
9
10
11
2
3
4
5
6
7
8
7
8
9
10
11
12
13
4
5
6
7
8
9
10
12
13
14
15
16
17
18
12
13
14
15
16
17
18
9
10
11
12
13
14
15
14
15
16
17
18
19
20
11
12
13
14
15
16
17
19
20
21
22
23
24
25
19
20
21
22
23
24
25
16
17
18
19
20
21
22
21
22
23
24
25
26
27
18
19
20
21
22
23
24
26
27
28
26
27
28
29
30
31
23
24
25
26
27
28
29
28
29
30
31
25
26
27
28
29
30
SUMMER 2018
July
August
1
30
31
1
2
3
4
5
x
Eveil musical
2
3
4
5
6
7
8
6
7
8
9
10
11
12
x
Play English
9
10
11
12
13
14
15
13
14
15
16
17
18
19
x
Beaux-Arts
16
17
18
19
20
21
22
20
21
22
23
24
25
26
x
Stages de vacances
23
24
25
26
27
28
29
27
28
29
30
31
AUTUMN 2018
September
October
November
December
January
1
2
1
2
3
4
5
6
7
1
2
3
4
1
2
31
1
2
3
4
5
6
3
4
5
6
7
8
9
8
9
10
11
12
13
14
5
6
7
8
9
10
11
3
4
5
6
7
8
9
7
8
9
10
11
12
13
10
11
12
13
14
15
16
15
16
17
18
19
20
21
12
13
14
15
16
17
18
10
11
12
13
14
15
16
14
15
16
17
18
19
20
17
18
19
20
21
22
23
22
23
24
25
26
27
28
19
20
21
22
23
24
25
17
18
19
20
21
22
23
21
22
23
24
25
26
27
24
25
26
27
28
29
30
29
30
31
26
27
28
29
30
24
25
26
27
28
29
30
28
29
30
31
1