"Music with Maya" [EN] (0-4)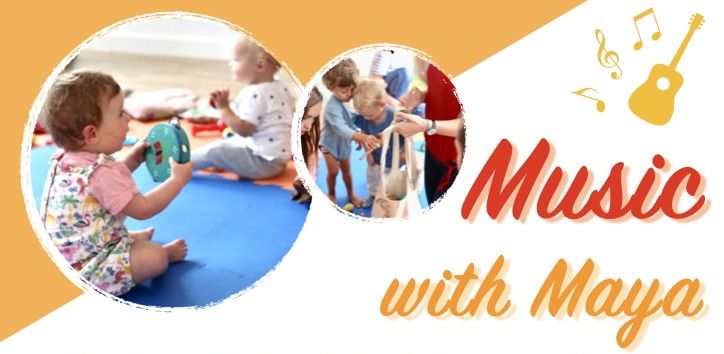 Spark your child's musical curiosity and confidence!
Join Maya and her guitar to explore a world of percussion, singing and games that engage with music in a creative and playful way
Circle-songs and sing-alongs inspired by all genres of music
Percussion and rhythm games
Learning basic musical building blocks like melody, rhythm, timbre, and dynamics
Educational themes exploring wildlife, looking after the planet, making friends, etc…
Storybooks, colourful scarfs, puppets, parachutes and more!
New Musical Project!
Welcome to try!
Open discovery classes are on Tuesday and Thursday at 10:00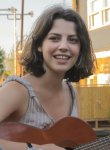 Animated by Maya BOVILL (London, UK), singer, composer and performer (guitar). Studied a music degree at Goldsmiths University.
Weekly musical classes in English for children 0-4 years and their parents.
Regular or 4 classes card participation. Possible to make up for missed class.
Small group of 10 participants.
Tuesday 10:00, 11:00
Thursday 10:00, 11:00
Registration Form
Activity schedule / Calendar
SPRING 2019
February
March
April
May
June
1
2
3
1
2
3
1
2
3
4
5
6
7
1
2
3
4
5
1
2
4
5
6
7
8
9
10
4
5
6
7
8
9
10
8
9
10
11
12
13
14
6
7
8
9
10
11
12
3
4
5
6
7
8
9
11
12
13
14
15
16
17
11
12
13
14
15
16
17
15
16
17
18
19
20
21
13
14
15
16
17
18
19
10
11
12
13
14
15
16
18
19
20
21
22
23
24
18
19
20
21
22
23
24
22
23
24
25
26
27
28
20
21
22
23
24
25
26
17
18
19
20
21
22
23
25
26
27
28
25
26
27
28
29
30
31
29
30
27
28
29
30
31
24
25
26
27
28
29
30